Plant Disease Detection using Image Segmentation
Keywords:
Deep Learning, Image Segmentation, Semantic Segmentation, Transfer Learning, Case Report
Abstract
This paper presents a novel approach for detecting plant diseases using image segmentation techniques. The proposed method employs deep learning algorithms to segment images into healthy and infected areas, and then classifies the disease based on the segmented region. The use of image segmentation allows for the automated detection and quantification of diseases in plants, making it a valuable tool for farmers and researchers. Experimental results show that the proposed method achieves high accuracy in detecting various plant diseases, including leaf spot, powdery mildew, and rust. The method's performance was evaluated on a dataset of plant images, demonstrating its effectiveness in real-world applications. The proposed approach has the potential to revolutionize the way plant diseases are detected and managed, improving crop yields and reducing losses due to disease outbreaks.
Downloads
Download data is not yet available.
References
Singh D, Jain N, Jain P, Kayal P, Kumawat S, Batra N. PlantDoc: A dataset for visual plant disease detection. In: Proceedings of the 7th ACM IKDD CoDS and 25th COMAD [Internet]. 2020 January 15, New York, NY, USA, [cited 2022 Dec 12].
Dutta A, Gupta A, Zisserman A, et al., VGG Image Annotator (VIA), International Journal of Computer Vision, 2019;127(1): 302-307.
Liu S, Qi L, Qin H, et al., NAS-Unet: Neural Architecture Search for Medical Image Segmentation, IEEE Transactions on Medical Imaging, 2019; 39(9): 2943-2954.
Kingma DP, and Ba JL. Adam: A Method for Stochastic Optimization. In: Proceedings of International Conference on Learning Representations (ICLR)[internet], 2015, San Diego, CA, USA, [cited 2022 Dec 12].
García GA, Orts ES, Oprea S, et al., A survey of loss functions for semantic segmentation, IEEE Transactions on Neural Networks and Learning Systems, 2018; 30(3): 391-407.
Targ S, Almeida D, Lyman K. Resnet in Resnet: Generalizing Residual Architectures [Internet]. arXiv [cs.LG]. 2016 [cited 2023 Jan 22]. Available from: http://arxiv.org/abs/1603.08029.
Zhang R, Du L, Xiao Q, Liu J. Comparison of backbones for semantic segmentation network. J Phys Conf Ser [Internet]. 2020;1544(1):012196. Available from: http://dx.doi.org/10.1088/1742-6596/1544/1/012196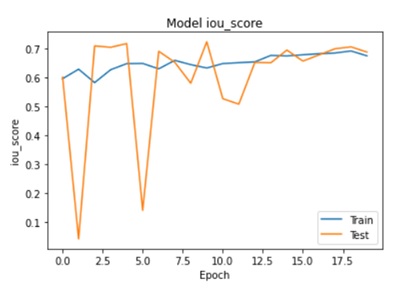 How to Cite
1.
Sethi M, Singh P. Plant Disease Detection using Image Segmentation. Int. J. Ayurveda Herbal Res. [Internet]. 2023 Apr. 25 [cited 2023 Nov. 30];1(1):15-8. Available from: http://ahr.a2zjournals.com/index.php/ahr/article/view/3
CITATION COUNT
License
Copyright (c) 2023 Mohit Sethi, Dr. Pawan Singh
This work is licensed under a Creative Commons Attribution 4.0 International License.